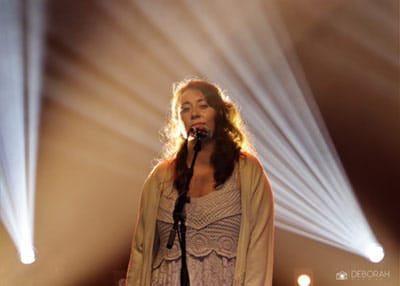 Although reluctant to be defined by a specific genre, Mali admits to presently weaving a musical tapestry of mainly pop and folk into her songs, entwining her Irish roots with the more contemporary sounds of a 21st century singer songwriter. Loving the flexibility of collaborating with different musicians, artists & song writers so that each song tells a different story, MALI ensures that her music or sound doesn't become typecast.
The result is definitely distinctive – a nod to Ireland's rich musical legacy and a cheeky wink to her own belief that today's artists have more than plenty to offer- and MALI's music is proof of that! This carries through to her live performances where the audience is treated to more than just the song. MALI is one of those artists that chooses to bring us with her, through the journey of crafting her songs around people, places, and life experiences – making both the song & the artist instantly relatable. MALI feels right at home & relaxed on the stage, and this is born out at larger events supporting the likes of Bagatalle, John Spillane & Camille O' Sullivan to the smaller more personal gigs to a wide audience around the country.
Following the success of singles 'Mystic Forest' 'Whiskey Neat' & 'The Battle' MALI released her debut album titled 'Judgement Day' in early 2022. The end result of 4 years work, 'Judgement Day' is MALI's offering to the public – the ultimate judges. The title not only represents her fate at the hands of the public, but the very real struggle to be seen as viable artists in a swamped digital media world.
The songs are catchy, evocative, ethereal and even anthem like at times. Although the lyrics may set the scene, MALI always begins with the melody, describing it as
"The seed from which the song grows"
The Battle in particular, co-written with musicians Billy Farrell & Clare Sands, was written, recorded & produced during Covid and proved to be the most challenging song from the Judgement Day album, requiring each musician to record from home with each part mixed together later. The trio have yet to perform the song together- a fact they aim to remedy soon but the song itself already acts as an anthem for the indomitable spirit of MMA Cork competitors in their cage fights world- wide, as they walk to the cage accompanied by the eerily beautiful music of 'The Battle' along with its inspirational and moving lyrics.
Other offerings such as 'Once Upon a Time', 'Judgement Day' & 'Upon the Morn' are so dramatic, rousing and a feast to the senses that you could imagine them used in blockbuster films- which is exactly what MALI strives for when crafting them.
So have a listen because every day is judgement day…